Streamline Technology's founders organized in 1999 and have almost a century of combined experience with FDA regulated manufacturing and sales. We developed our PIMS (Pharmaceutical Inventory and Sales Management System) to meet the rigorous demands of the FDA as it relates to pharmaceutical manufacturers, contract manufacturers, contract packagers, manufactures of record, and medical device manufactures. We believe our web based PIMS platform and innovative approach to unifying technologically complex automated packaging systems within a DSCSA track and trace environment, increases the customer's capacity and control over CGMP automated primary /secondary RX manufacturing.
Streamline Technology has amassed several years of real world experience and know-how. Our Central Florida based development and support operations manage and support the PIMS modules that give our customers a competitive edge.

Why Streamline Technology?
Streamline Technology has a proven solution but acknowledges that there will always be more than one approach to solving the technology needs of a business.  We believe in always identifying and recommending the most efficient and cost effective approach to meet a businesses needs today and tomorrow.
Charles S. Johnson, CEO Chief Software Architect
Charles "Scott" Johnson co-founded Streamline Technology in 1999.  In his role as Chief Software Architect, Scott directs software development and a staff of talented in house programmers.
Scott's expert knowledge of the programming fundamentals, combined with more than twenty-five years of enterprise programming experience, allow him to design and implement successful software solutions.  Scott has delivered software solutions across industries, including pharmaceutical, finance, investment banking, logistics, education and in his spare time, has published more than twenty applications for the Windows Store platform.
Scott is a true team player, and works closely with other team members to collectively design comprehensive technology solutions.  Scott also listens closely to business domain champions to ensure all solutions are engineered and implemented to become best-of-class solutions.
Muthu Soundararajan, President - Chief Solutions Architect
Muthu Soundarajan has been with Streamline Technology since 1999. He has Masters in Computer Applications and Applied Mathematics. He has worked in projects for Citibank, GTE Paging and Apam Inc., in all stages of SDLC. He identifies balance between exploration and use of proven technologies at Streamline.
Mr. Soundararajan's industry knowledge, comprehensive analytical skills with his technical expertise in databases and technologies have been instrumental in creating Streamline's ERP system, PIMS. He has designed and developed integration of PIMS with automated warehouses systems, automated manufacturing equipment for accomplishing product verification, security, automatic material replenishment in manufacturing and pharma track and trace.
Tom James, COO - Senior Business Analyst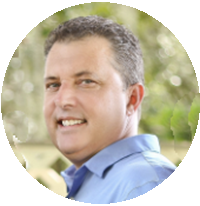 Tom James joined Streamline Technology in 1999.  In his role as a senior business analyst, Tom delivers comprehensive analysis and expertise in process and compliance achieved through customer-driven technology solutions.   Tom has years of experience with Software Development Life Cycle (SDLC) and implementing a diverse array of technology solutions that encompass almost every aspect of pharmaceutical manufactures business. His knowledge and experience allows him to focus on larger project goals without losing sight of the critical details that most often determine project success.
Tom's passions are rooted in analytics associated with the events of business processes and interactions with people who provide knowledge on various business workflows.   Years of industry experience and implementing pharmaceutical manufacturing, logistics, and sales solutions ranging from PIMS ERP solutions, materials management, primary and secondary packaging , DSCSA Compliance, Track and Trace to PIMS Contract Lifecycle Management solutions makes him uniquely qualified to act as a liaison between business groups and technical solutions/support groups.   He brings over fifteen years of experience to every client interaction.
Chris White, CTO - Chief Systems Architect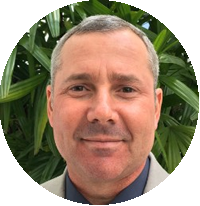 Chris White co-founded Streamline Technology in 1999.  In his role as Chief Systems Architect Chris works closely with in house staff as well as the staff of clients on best practices for designing, implementing, and maintaining high performance and high availability compute and network systems.  With a keen understanding that network security is crucial to these goals Chris has been able to maintain this through providing clients with ultimate isolated security while not hindering productivity.
During design phases Chris works closely with clients and team members to help ensure that projects stay within budget as related to any 3rd party equipment and software and how these can be assimilated into existing environments.  Following the design, Chris ensures systems are integrated while providing their best possible performance and maintaining the highest levels of security and uptime.  With a heavy focus on data storage designed for high performance applications and those for data warehousing, Chris brings the knowledge and expertise to ensure the enterprise systems perform better than expected.
Interested in applying for one of our job opportunities, please email your resume and cover letter to careers@streamlinedb.com
Tier 1 Help Desk
Looking for an exciting opportunity to join our growing team?  Do you have a drive to work with customers until they are satisfied?  If so, you might be right for our team.
Software Developer
Interested in a challenge?  Are you good and solving complex issues and love finding more efficient, streamlined ways to a solution?  You could be a good fit for our software developer team.
We'll Help Streamline Your Processes and Achieve DSCSA Compliance!